The State Bank continues to "pump" more money into the market
More than 2,800 billion VND has been launched by the State Bank (OMO), bringing the amount of money to the market in recent days to 20,783 billion VND.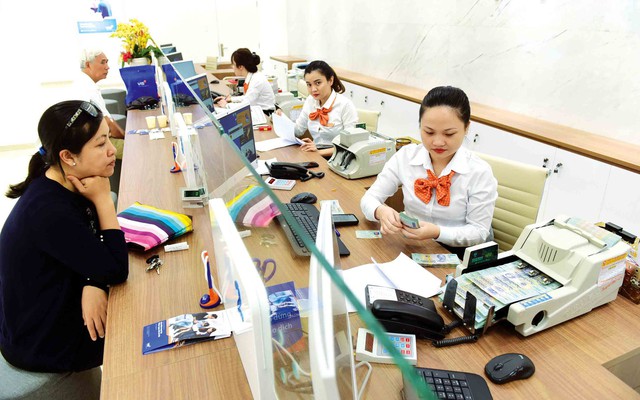 On 6.4
Seven members participated in the open market winning bid of 2,804 billion. The State Bank purchases valuable papers of 2 members with 14-day terms, interest rate of 3.5% / year. Earlier, on April 3, seven members had won the tender with the volume of 8,531 billion VND, the term of 14 days. On the first day of April, seven members won the bidding with the volume of 9,448 billion VND, also the term of 14 days. Totally in 3 days, the State Bank issued an amount of 20,783 billion VND.
On the interbank market, the average interest rate of dong increased by over 40% compared to the end of March. The overnight interest rate on 3.4 to 3.53% / year, 1 week 3.4% / year; 2 weeks 3.52% / year; 1 month 3.93% / year; 3 months 3.66% / year … Interest rates increase so sales transactions in the market decreased by nearly half. The overnight turnover was only 34,221 billion VND, one week was 7,800 billion VND, two weeks was 2,360 billion VND, and one month was 666 billion VND.
On 7.4
USD price traded on the interbank market was around VND 23,460 – 23,470 / USD, not much change. Meanwhile, commercial banks reduced USD strongly for customers. Vietcombank reduced by 30 VND / USD, bought at 23,330 dong / USD, sold 23,540 dong / USD. Eximbank decreased by VND 20 / USD, bought at VND 23,370, sold VND 23,540. USD selling price of commercial banks is about 100 VND / USD lower than State Bank of Exchange, while the buying price is higher than 200 VND / USD. On the free market, the USD price continued to decrease by about VND 30, bought at VND 23,650 / USD, sold at VND 23,700 / USD.
Source: thanhnien.vn